3G-SDI Distribution Amplifier with HDMI Converter - tvONE 1T-FC-677
1T-FC-677 3G-SDI Distribution Amplifier with HDMI Converter allows SD-SDI, HD-SDI and 3G-SDI signals to be displayed on either an SDI and an HDMI monitor simultaneously. The high Bitrate processing of 2.970 Gbit/s ensures fast signal transmission without signal loss and also allows great flexibility in monitor selection since extremely high quality displays can be accomplished on either a high resolution SDI monitor or high resolution HDMI display. Even greater utility is provided by the unit?s SDI Distribution Amplifier capability. Two Equalized and Re-clocked SDI outputs are provided.
Automatic input signal type detection is provided and up to 8 channels of Audio De-Embedding is possible. SDI Audio channels are automatically detected and are output over HDMI as either LPCM 2.0 or LPCM 7.1. If there are less than 8 active channels of audio, the 1T-FC-677 will automatically select the first 2 channels and output them over the analog stereo and HDMI outputs as LPCM 2.0. If there are 8 active channels, the first 2 channels will be output over the analog stereo outputs and the HDMI output will contain a full LPCM 7.1 audio signal. The unit employs the unique TV One-task locking DC power connector to enhance overall system mechanical security.
Zusatzinformation
Allgemein
| | |
| --- | --- |
| Administrator | tvONE |
| Artikelnummer | 8624-0217-01 |
| Lieferzeit | 2-14 Tage |
Eigenschaften
Eigenschaften

3G, SD and HD-SDI to HDMI Signal Conversion
Simultaneous Display of 3G SDI & HDMI
Operation at 2.970Gb/s, 2.970/1.001Gb/s, 1.485Gb/s, 1.485/1.001Gb/s and 270Mb/s
Supports SMPTE 425M(A&B), 424M, 292M, 259MC
Equalized and Re-Clocked Looped Output
Integrated 8-Channel 48Khz Audio De-Embedder
LPCM 2.0 or LPCM 7.1 over the HDMI output
Automatic Video Detection of 3GI, SD & HD-SDI
Conversion of SMPTE 425M B to A for 1080p
Cascade multiple units for maximum flexibility
Allowable SDI Transmission Distances of 300m for SD, 200m for HD, 100m for 3G
Locking DC Connector
Inputs
Outputs
| | |
| --- | --- |
| HDMI OUT | 1x |
| SDI OUT | 2x |
| Audio OUT | analog Stereo |
Datenblatt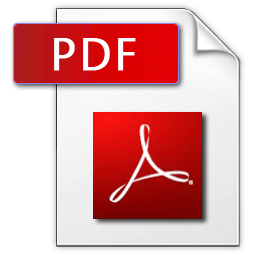 tvone_1t-fc-677_1t-fc-766_vd-eu.pdf (318.91 KB )