9x9 Modular Matrix Frame - Lightware MX-FR9
Lightware Visual Engineering has recently upgraded to a new series of digital video/audio routing and extension systems. These products are designed according to our well known philosophy of ?High Fidelity Signal Management?. The 2011 series router frames and I/O board family incorporate new features, broader signal compatibility, more precise switching, control, troubleshooting and signal measurement. The router frames start from 9x9 I/O size and increase up to 80x80. AV professionals can choose between various I/O sizes, video signal types and transport media options according to their system requirements thanks to our Hybrid Modular Design.

The future-proofed matrix backplanes are able to switch to 12.8 Gigabit per second data rates allowing transportation of the next generation HDMI, 4K x 2K, 3D and Displayport 1.1 video signals. All Input boards e.g. DVI-I, 3G-SDI, etc. convert their respective Input signals to the widest and broadest standard for all existing video signals ? uncompressed HDMI (including embedded audio). Output boards convert the router?s switched HDMI format to their respective output e.g. Fiber and Twisted Pair amongst others.

Lightware hybrid modular routers incorporate many professional features developed by our R+D centre in Budapest. These features are Lightware?s own Intellectual Property and some have now become industry standards for competing digital video products. Lightware products are solely developed and manufactured in the European Union, Hungary.
Zusatzinformation
Allgemein
| | |
| --- | --- |
| Artikelnummer | 8622-0128-01 |
| Administrator | Lightware |
| Lieferzeit | 14-21 Tage |
Eigenschaften
Eigenschaften

All new MX-CPU2 processor board
Frame Detector for Input signal analysis on any port
Genlock switching (bi-level, tri-level, TTL and any Input)
Multiple TCP/IP connection
Advanced error handling and logging with time code
Combine non-HDCP and HDCP capable I/O boards in the same frame
Front panel USB control
Front panel buttons and 4 line LCD menu
TCP/IP Ethernet (multiple connections)
Built-in website (multiple access)
Compatible with all MX-.. and MXD-.. I/O boards
Advanced EDID Management
Intuitive control software
HDCP compliant and HDCP Key Counter
Optional redundant power supplies
Hybrid Modular and Cross Platform technology
RS-232 / RS-422
Vista Spyder and Barco Encore compatible

HDCP compliant
Ja
Steuerung
Bedienfeld, RS-232, RS-422, IP, Web Interface, USB, IR
Presets
32
Inputs
Outputs
Datenblatt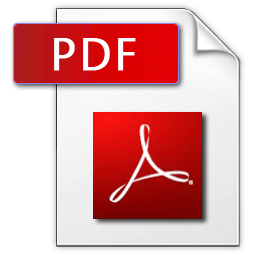 modular_digital_mx_frames_catalog_vd-eu.pdf (7.81 MB )