Digitaler Presentation Switcher 8-auf-4 mit integriertem Scan Converter/Scaler - IDK MSD-804FD
MSD-F804FD is a digital multi-switcher with 8 inputs and 4 outputs. This switcher has a built-in scan convertor.
The MSD-804FD has 8 digital inputs, to which video signals such as HDMI and DVI can be input. Input video signals can be converted up to QWXGA or 1080p and will be output as HDMI or DVI signals.
The MSD-804FD has 8 digital (HDMI) and 8 analog audio inputs. Selected audio signals can be output as digital audio (HDMI) or analog audio (RCA).
Sound level of input and output signals can be set respectively. Gaps between video and audio can be compensated by Lip Sync function.
The MSD-804FD has been equipped with RS-232C (2 ports), LAN, interfaces for external control. This product can control peripherals through RS-232C and CEC if external control commands are registered. Since external control commands have a delay function, this product can switch contact points for after the cooling period of the displays. External commands can be executed using front keys, RS-232C connector or LAN connector as well as parallel connector, or you can execute them when operating key for changing inputs or power switch. 
Zusatzinformation
Allgemein
| | |
| --- | --- |
| Artikelnummer | 8673-0014-01 |
| Administrator | IDK |
| Lieferzeit | 2-5 Tage |
Eigenschaften
Eigenschaften

Three dimensional luminace/chrominace separation
Aspect ratio holding function
Picture adjusting function (brightness, contrast, display position, display size)
Seamless (Frame lock)
Volume adjustment function (Volume of input and output port can be set separately)
Selects pictures without switching audio (retain current audio source)
Crosspoint memory function (storage for 8 settings)
Anti-Snow function
Connection reset function
External control commands (32 commands)
Key lock function

HDCP compliant
Ja
Steuerung
Bedienfeld, RS-232, IP, Web Interface
Presets
8
Inputs
HDMI IN
8x
Audio IN
8x embedded Audio
8x analog Stereo Audio
Outputs
HDMI OUT
4x
Audio OUT
4x embedded Audio
4x analog Stereo Audio
Datenblatt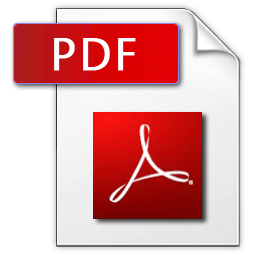 s//msd-804fd_vd-eu.pdf (466.99 KB )